Affiliate Program-Make Money
Ciciful Affiliate Program

Join the Ciciful Affiliate Program and become part of a vibrant community dedicated to inclusivity and fashion-forward clothing for the LGBTQ+ community. Our program offers a unique opportunity to earn generous commissions while promoting products that resonate with your audience.
Key Features of our Affiliate Program:
1. Exclusive Promotions: Gain access to exclusive promotions, discounts, and early product launches;
2. Marketing Materials: We provide a wide range of high-quality marketing materials, including banners, product images, and text links, to support your promotional efforts and enhance conversions;
3. Tracking and Reporting: Easily track your referrals, conversions, and earnings through the Impact Radius affiliate dashboard. Detailed reports and analytics empower you to measure your performance and optimize your strategies;
4. LGBTQ+ Community Focus: As an affiliate, you contribute to promoting inclusivity, self-expression, and fashion within the LGBTQ+ community. We value diversity and welcome affiliates who share our mission.
Time to earn extra money!
How It Works:
1. Join our Impact Radius affiliate program;
2. Display and promote Ciciful on your website through the materials we provide;
3. Customers place orders through your referral and you earn your commission.
Your Benefits:
1. If you are part of the LGBTQ+ community, you can get an extra discount on our products;
2. 5%~15% commission for each orders;
3. Extra commission for special events.
How to Join Us:
Ready to join our affiliate program? Click the affiliate platform registration link below to get start to EARN YOUR MONEY!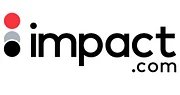 #Our Lifestyle#